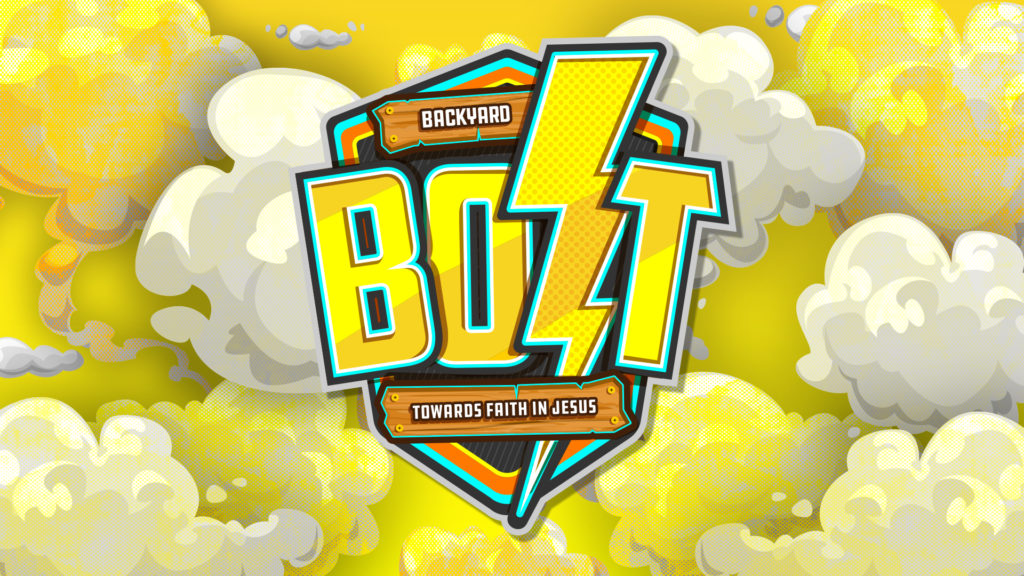 This summer, from July 19-21, we'll be using a quarantine-friendly VBS called BOLT. With minimal preparation, easy-to-follow instructions, and a video that leads you and your kids step-by-step through each of the 3 days, BOLT is designed for you to perform with your family at home. It's so simple!
During BOLT, your family will participate in fun games that illustrate what it means to listen to, focus on, and follow Jesus. Depending on your pace, you can expect that each day's experience will last about an hour and a half. It's great for kids 5 and up. Even middle and high school kids can enjoy it!
Holy Spirit has prepared everything you need in a grab-and-go kit that will be available in the church lobby beginning on Sunday, July 18. If you need assistance in getting a kit, please reach out to Aleisha Brixius at abrixius@gmail.com.
Day 3: Wednesday, July 21
Jesus Chooses His Disciples (Luke 5:1-11)
Big Idea: I can follow Jesus
Memory Verse: Romans 8:39
Day 2: Tuesday, July 20
Jesus Walks on Water (Matthew 14:22-36)
Big Idea: I can focus on Jesus
Memory Verse: Proverbs 3:5
Day 1: Monday, July 19
Parable of the Sower and the Seed​ (Luke 8:4-15)
Big Idea: I can listen to Jesus
Memory Verse: Psalm 119:105
BOLT Music Spotify Playlist